CareCEUs is a premier CEU provider for those working in elderly care and assisted living facilities, as well as licensed RCFE's and NHA's. Our organization is made up of the following licensed professionals:
Sam Stoddard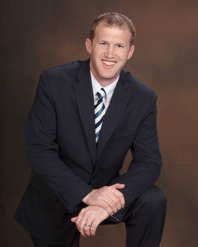 From a young age Sam's father would take him to volunteer at a nursing home, where he learned to love the elderly. After years of volunteering, he began working as a caregiver in assisted living. In his freshman year at BYU-Idaho, an opportunity presented itself to become an executive director of The Homestead Assisted Living at the age of 22. His career has taken him from managing small 11 bed communities to being the executive director of one of the largest stand alone communities in the country; a 250 bed assisted living and memory care. Sam has built his career by inspiring teams and turning around troubled communities, bringing each to the highest occupancy of their history. He has spoken too and trained thousands of professionals, sharing the principles that cause such transformation. He is currently the Vice President of Operation at The Homestead Senior Living where he oversees the operations of independent living, assisted living, memory care, home health, and hospice.
Charles Feltman

Charles has over 25 years experience in developing and delivering adult learning programs. He has designed dozens of courses on topics ranging from trust and conflict resolution, to leadership and team collaboration. He holds a BA in cognitive psychology from University of California Santa Cruz, Master's degree in organizational development and communication from USC, and a Professional Coaching Certification from the International Coach Federation. His experience includes executive coaching, consulting, facilitation and training. He works with clients on a wide range of issues, including leadership development, building and maintaining trust, team development and collaboration, conflict resolution, and organization development. He has a strong interest in both neuroscience and spiritual development, and much of his work is informed by his experience in these areas.
EdCompass, LLC
CareCEUs Online Continuing Education is owned and operated by EdCompass, LLC. EdCompass is made up of a solid team of professionals dedicated to providing innovative CE solutions to licensed professionals all across the nation. Learn more about EdCompass at https://www.edcompassedu.com.